As an international law firm operating in a fast-changing world, we make it a priority to attract, retain and develop the very best talent. Making our firm sustainable in the long-term means being as inclusive, collaborative and transparent as possible.
Celebrating inclusivity
We want to create clear career paths and opportunities for all by ensuring our people can develop, express their views and ideas and see their careers fulfilled within the firm.
Diversity in our workforce is something we value greatly. By drawing on different perspectives and encouraging a real diversity of thought, we can provide innovative solutions to our clients' most complex issues. To achieve this, we work hard to develop a pipeline of talent that is truly diverse.
We also celebrate difference in our offices at all levels. Everyone, regardless of background, is encouraged to join the conversation, learn from different perspectives and consider how they can help shape an inclusive working culture.
We have several initiatives including our We Further Women, PROUD (LGBT+ and Allies) and MOSAIC (ethnic and racial diversity) networks. Through these groups, we host fun and educational events throughout the year, including an annual Diversity & Inclusion Week.
There are plenty of ways to get involved. In fact, it's our trainees who founded most of our D&I networks. We'll encourage you to join committees and take the lead to design and deliver activities.
In recruitment, we partner with specialist organisations such as the Bright Network and My Plus Recruiters' Club to attract talented candidates from a wide range of backgrounds. We also use Rare Recruitment's contextual system to help us identify high-potential talent by understanding more about the context in which a candidate's academic grades have been achieved.
Recognition and partnerships
Quotes from current employees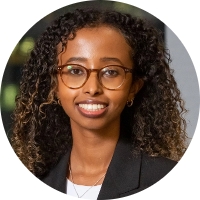 "My MOSAIC highlight was to mentor a group of local secondary school students through the Envision Business Mentoring programme. I'm looking forward to similar initiatives in the future."
"Having open conversations about difference helps to build an inclusive environment in which everyone can be their true selves. Our PROUD network is achieving this by profiling LGBT+ issues."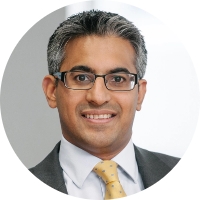 "Diversity and inclusion goes beyond the ability to tick boxes on a tender document. Our work in this area establishes and demonstrates our values to those within our firm, as well as to clients, referrers and potential recruits – and it plays an important part in the development of people working here."
Sustainability
We focus on three main sustainability themes: People, Planet and Practices.
Through this, we aim to:
maintain responsible practices and behaviours to run our business sustainably;
empower our people to deliver pro bono and community support across a range of environmental and social issues; and
collaborate with clients to support them in the transition to net zero.
Environmental action

Globally, our offices are committed to sustainable practice. For example:
our largest office (London) is powered through a renewable energy contract;
we have publicly committed to the Science-Based Targets initiative;
we hold a silver EcoVadis medal for sustainability; and
when you join WFW, our partnership with the award-winning B Corp Giki will give you access to an app through which you can manage your own carbon footprint and compete in sustainability competitions throughout the firm.
Pro bono and community activity (London)
Through our partnership with Causeway Education, we support and mentor a wide range of students from diverse backgrounds who may be interested in pursuing law as a career.
To date, we have provided more than 300 hours of free legal assistance to the Legal Advice Centre in East London, which helps claimants to access disability benefits and appeal decisions.
In addition, our fundraising activities see our people participating in the London Legal Walk and in sector-focussed challenges such as the Graig100 Bike Ride and the OSCAR Dragon Boat Race.
Top 25%
of 90,000 companies assessed by EcoVadis
3,000+
hours of pro bono delivered in FY23*
8
global sustainability communities
24%
reduction in energy use since 2019**
* Legal Pro Bono and other voluntary activities globally
** Audited Scopes 1 and 2 emissions from London office (2022 vs. 2019)
Wellbeing
Our wellbeing strategy covers the mental, physical and financial wellbeing of all our people. We organise our events and activities around these areas, providing resources such as financial education and sports clubs. In addition, our Mental Health Allies initiative helps us to challenge stigma about mental health in the workplace, encouraging our people to look after their own and others' wellbeing.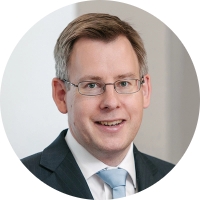 "We all know that our mental health is incredibly important for wellbeing. As a Mental Health Ally, I am proud to promote awareness of issues relating to mental health and help in providing an environment where these can be discussed openly."